Fantasy Calendar has been updated!
Here is a quick look at Fantasy Calendar 2.0.
Here's what you're used to.
It works great! But I think we can all agree it needs some polish.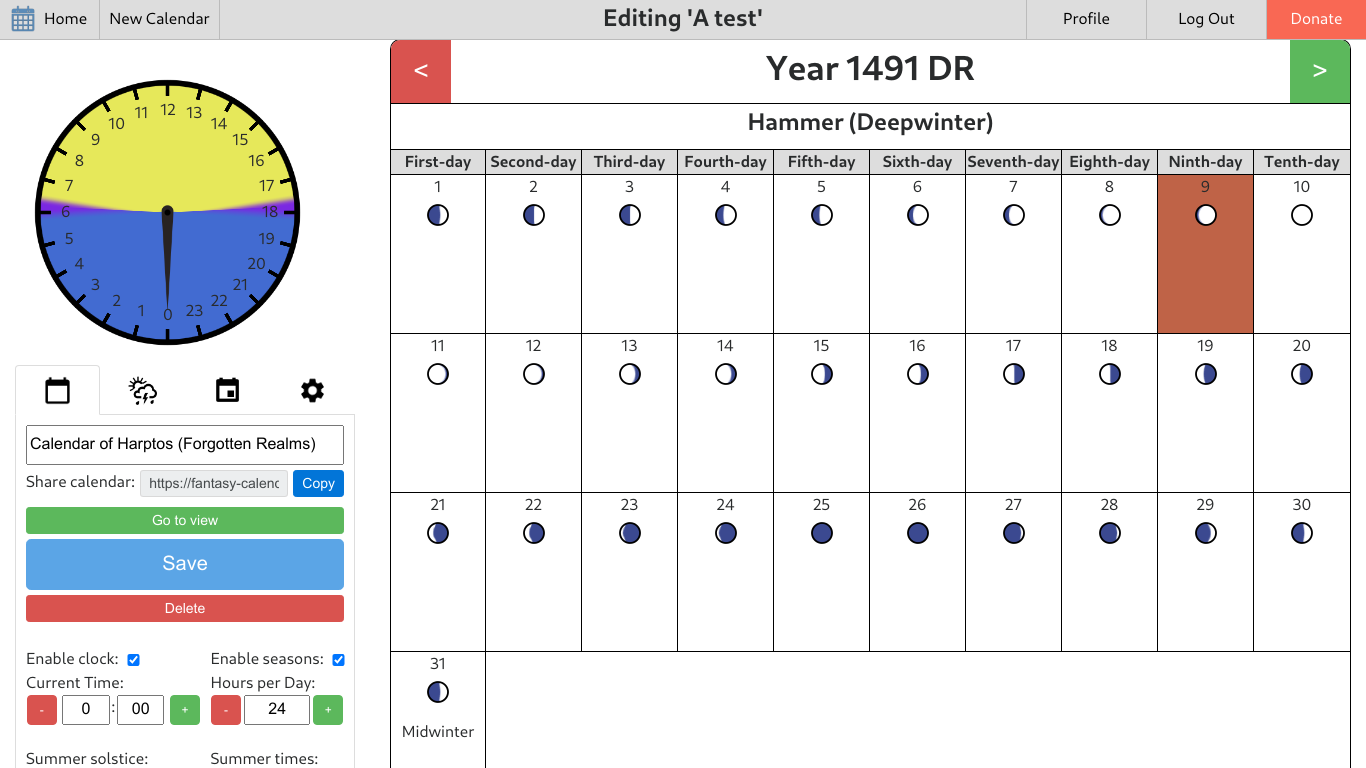 Enter: Fantasy Calendar 2.0.
Lovingly crafted to be enjoyable.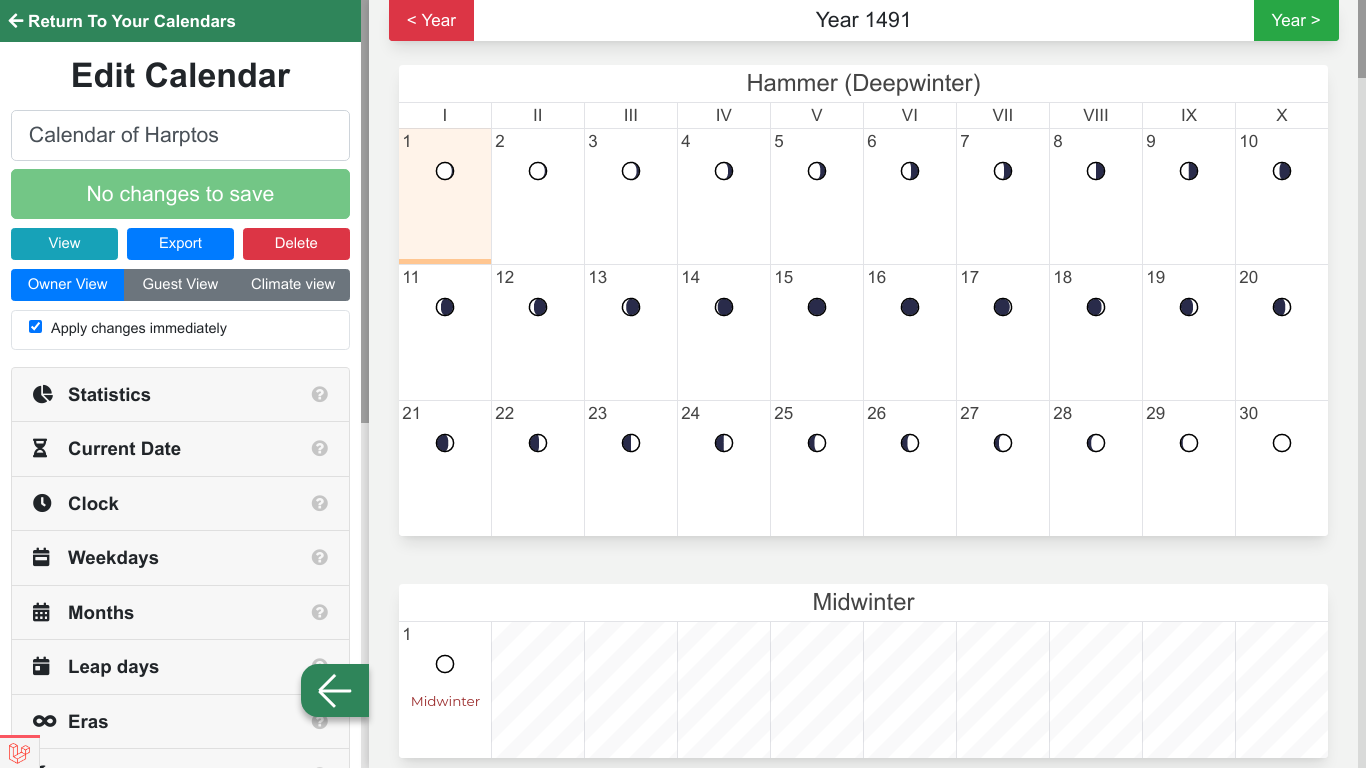 A fresh, modern look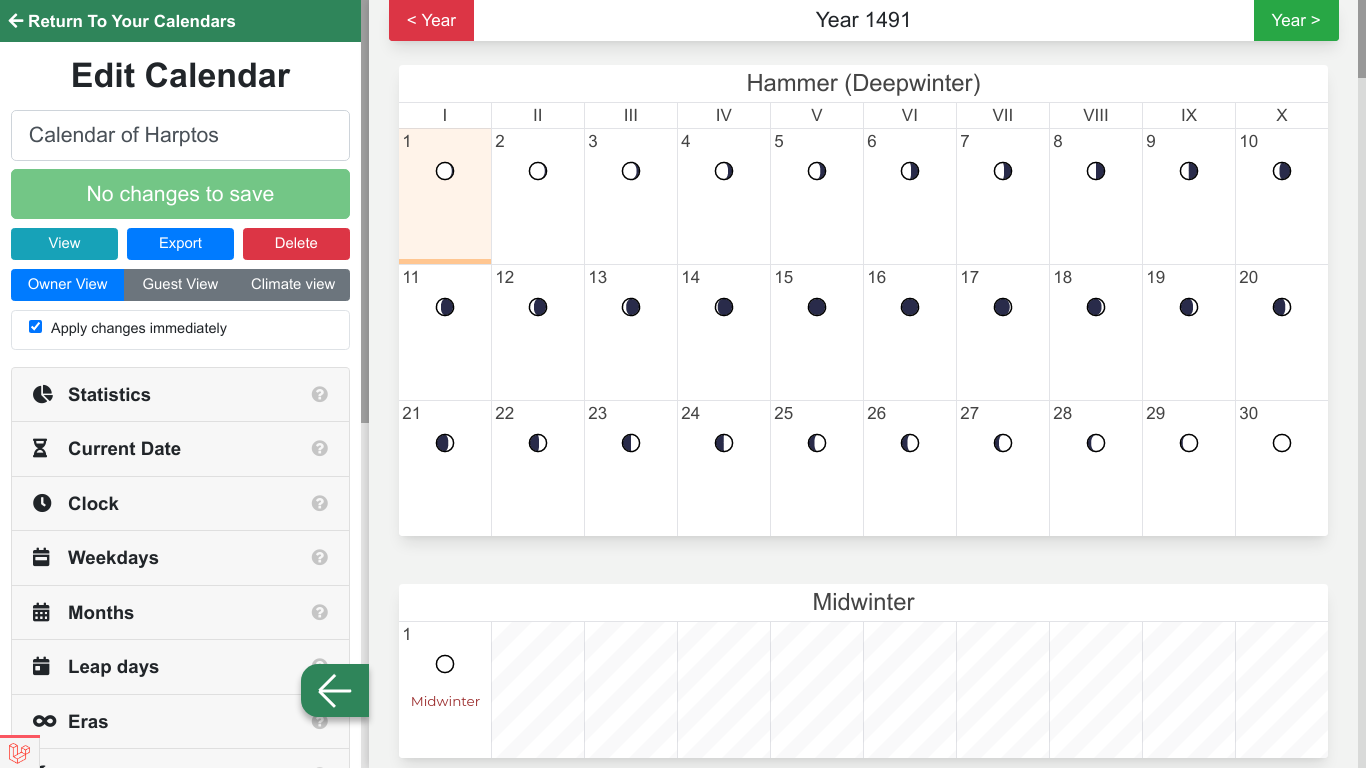 Make your events colorful, to help you and your players distinguish between them.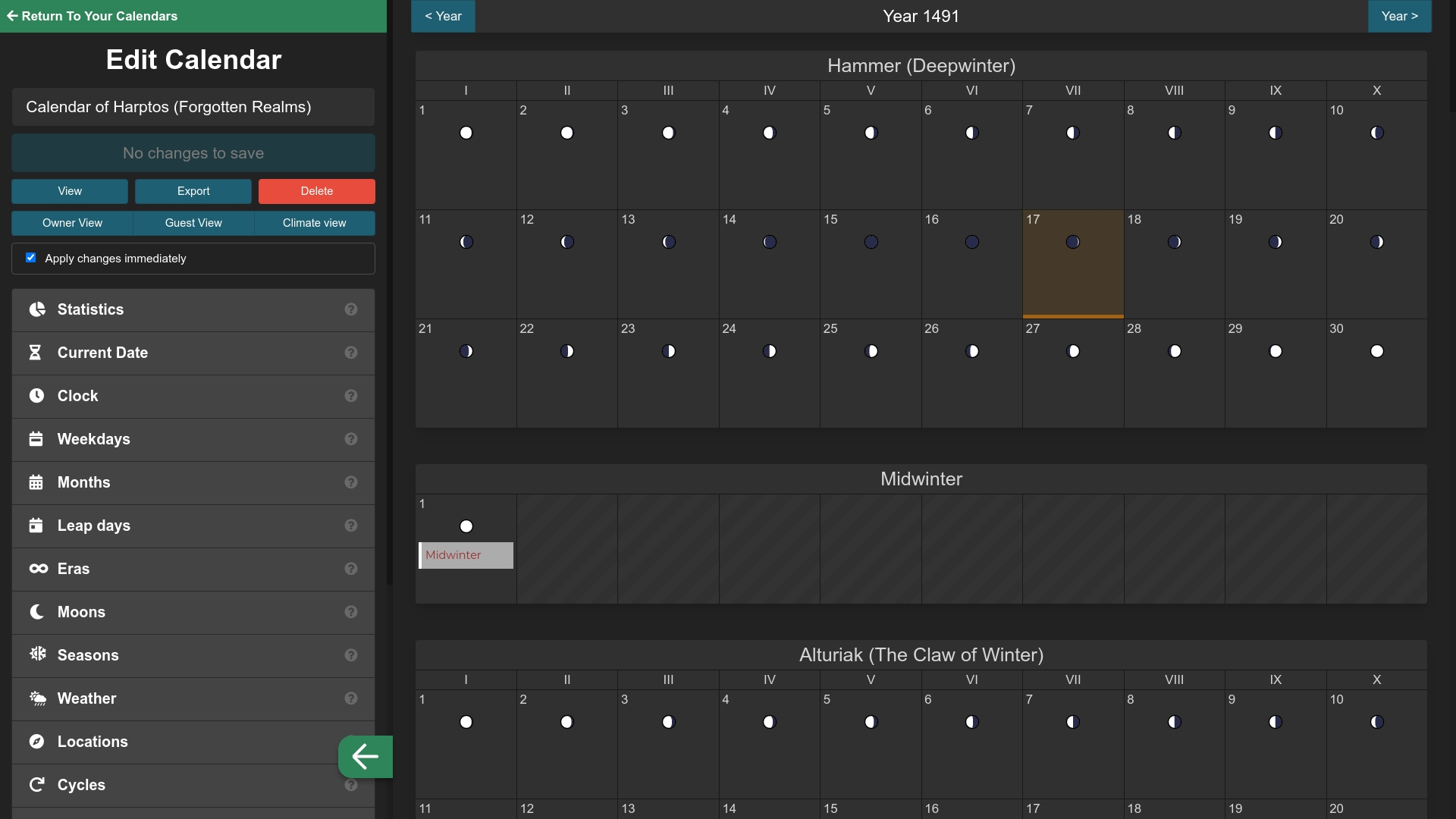 What lives in the darkness...
Ok, that's probably a bit dramatic. But dark mode is here! You can enable it on your profile when you are logged in.
Eras
AD, BC, Dalereckoning, Post-Divergence, The Reign of The Ashmarai... Whatever you call them, you can now record the eras of your world!
Event Categories
Religious holidays, natural world events, kingdom celebrations, character birthdays, campaign notes... Organize your events for the ways you use them.
Event Conditions
Your events now have support for advanced conditions. Last sunday on three specific months? Check. When all 4 moons are full? Check.
Collaboration
Invite another GM to run events in your world, or let your players help you chronicle the events of the story you're telling together.
Calendar Linking
Connect two calendars together, make a parent calendar drive the date of child calendars for a 1:1 date conversion in real time.
Engine Improvements
More accurate leap days
Intercalary & leap months
Better weather generation
Upgraded and improved seasons
...and more!
With much more to come!
We only plan to make it better.